Save time and render any Chart.js config - you won't have to learn a new chart format.
Unlimited customization includes multiple axes, custom fonts, compound, gradient, patterned charts, retina support, and more.
Open-source enables collaboration, prevents single points of failure, and avoids vendor lock-in with closed APIs.
Community


$0/mo

Professional


$40/mo

Enterprise


Contact Us
GNU GPL v3 license

Full commercial usage

Full commercial usage

Unlimited images
No watermarks
Unlimited images
No watermarks


Chart url shortener

All Professional features


Custom chart backgrounds




Custom domain

Rate limit enforced

3 million charts/month

Unlimited charts

Variable latency
Shared servers
Low-latency
Dedicated server cluster
Worldwide CDN
High-performance cluster
Best-effort email support
Priority support

Dedicated account manager

None
None
QuickChart SLA
No purchase required
If you're not happy with your subscription within 30 days, contact us for a full refund - no questions asked. Credit cards are processed by Stripe and not stored on our servers. You can also purchase with PayPal.
Our hosted solutions
Rendering at scale is difficult and resource intensive. We've put a lot of working into taking care of the most difficult parts so you can focus on building your application.
Purchasing a license is also a great way to support open source and receive permission to modify QuickChart for private and on-prem commercial use.
Questions? Reach out to [email protected].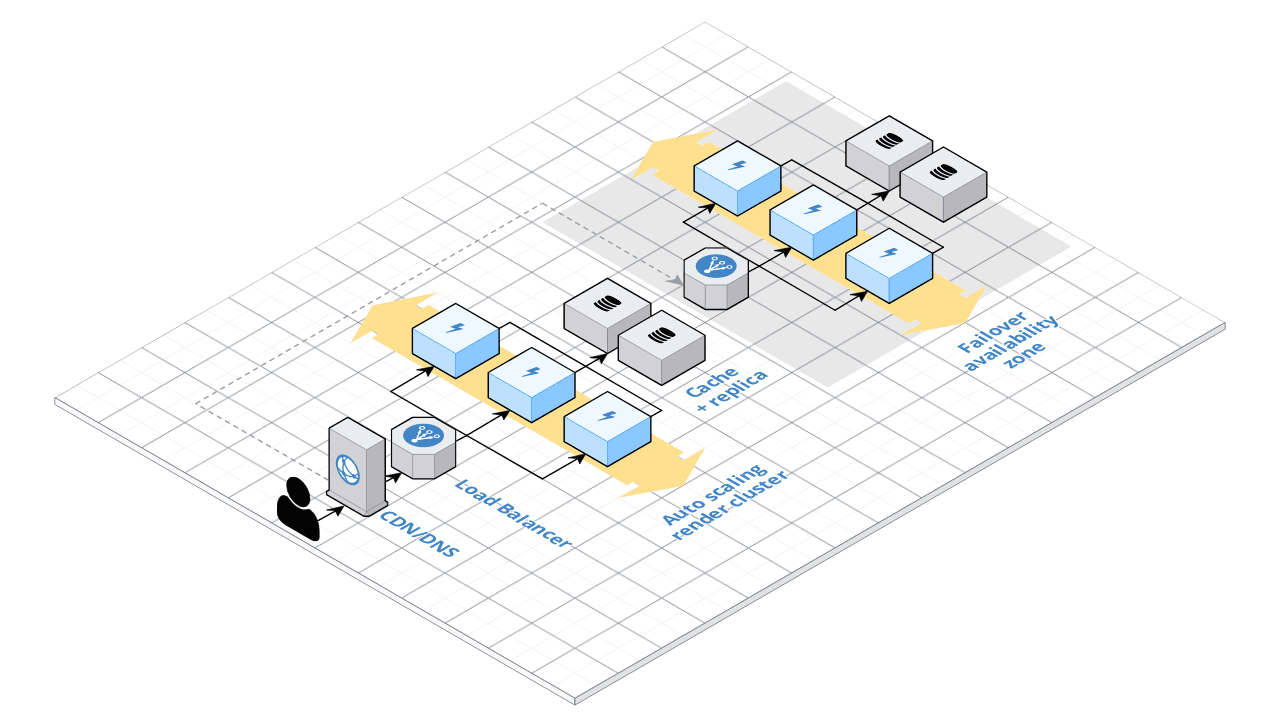 Frequently Asked Questions
How can I make my chart look like X?
QuickChart uses the popular open-source Chart.js library, so you can use all Chart.js documentation and Chart.js-related search terms to answer questions on how to customize your chart. If you're stuck, feel free to email us.
Do I need a license to use QuickChart?
Users of QuickChart's paid versions retain full copyright to images they generate. Charts generated by QuickChart's free version are public domain.
If you'd like to fork the code, keep in mind this project is licensed under GPLv3 and you should make your code public and retain the copyright notice. If you'd like to license QuickChart privately or commercially, or if you'd like help setting up a private instance, please get in touch.
Is this a suitable replacement for Google Image Charts?
This service is a replacement for the Google Image Charts API, which turned off on March 14, 2019. QuickChart provides a drop-in replacement for Google Image Charts documented here.
QuickChart encourages the use of Chart.js format over the deprecated Google Image Charts format. Although Chart.js doesn't match exactly with the Google Image Charts API, it is a more flexible, general-purpose charting specification. Both Chart.js and QuickChart have strong open-source communities.
We encourage developers to choose a fully open-source solution over proprietary services in order to mitigate risk and future-proof their choice of API.
How reliable is QuickChart?
This site (QuickChart.io) is widely used and generates over 16 million charts per month. It is hosted on a large cluster of redundant servers. There is a built-in rate limit of 60 charts/min (1 chart/sec) per IP for free users.
If you want to adjust rate limits or need a Service-Level Agreement with uptime guarantees, purchase a license or get in touch.
See also the QuickChart status page, which monitors uptime.
How can I contribute?
QuickChart is under active development. If you'd like to suggest a feature or modify QuickChart code, please open an issue or pull request on the QuickChart Github.
What is your cancellation policy?
Email us to cancel your subscription. We will cancel immediately, no questions asked. If canceled within 30 days, you'll get a full refund. Otherwise you'll receive a refund prorated for the current month.